Custom Designed Coffee Table Books
These custom designed coffee table books are beautiful, timeless and a majestic way to display your unique wedding experience for generations to come.
All of your images carefully mounted on durable hardbacked pages with a beautiful book-style binding, making it a perfect heirloom
A narrow binding seam that allows a variety of cross-page layouts
Customized imprinting and beautiful cover options including genuine leather giving your album a personal touch that you will appreciate.
Acid-Free Archival Quality Materials for lasting quality
As Part of Your Package
Custom designed coffee table books are available at a discount when included with a photography package.
If your package includes a coffee table book a custom design is also included. Each page in your album is made up of unique images from your wedding. I will present you electronic drafts of the design for your approval and editing and when you are satisfied the book will be printed and delivered.
A la Carte & After The Event
Custom designed coffee table books are available after the event as well. Call for an exact quote.
Some Sample Prices for Coffee Table Books
All Coffee Table Books by Cory Trese Photography feature top-quality leather covers, hand binding and a seamless center. Each custom storybook layout evokes romance and the unique moments of your day.
Page Samples
Some pages samples from a recent album, which were printed in two page spreads (each spread is a 10" x 20" print.)
Standard Sides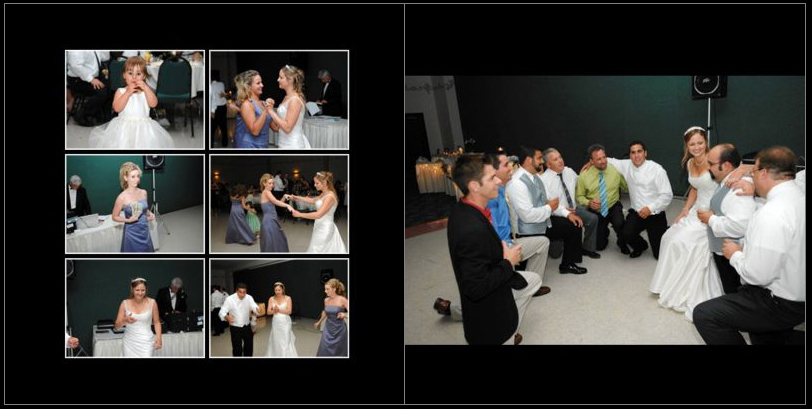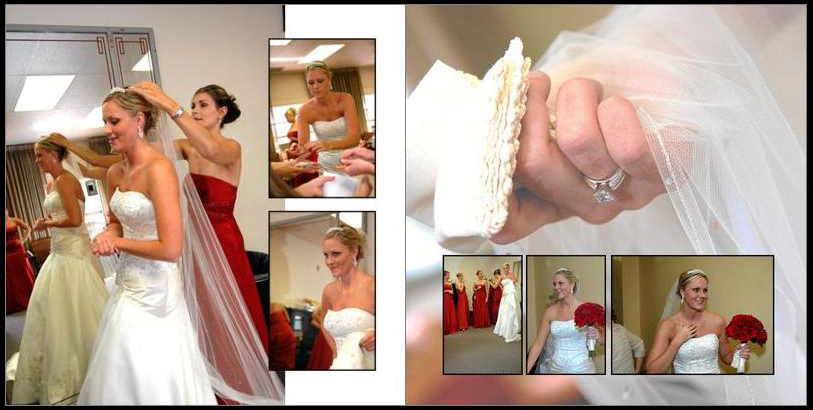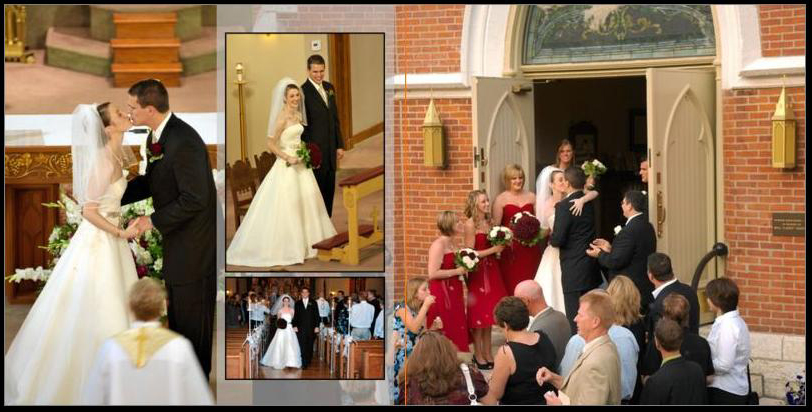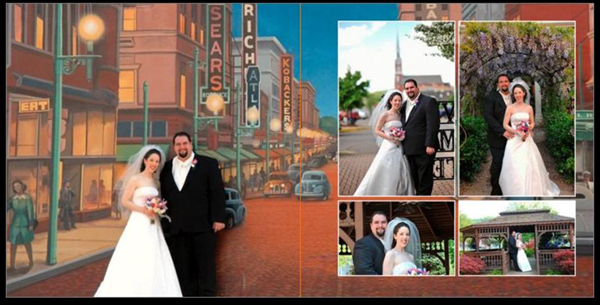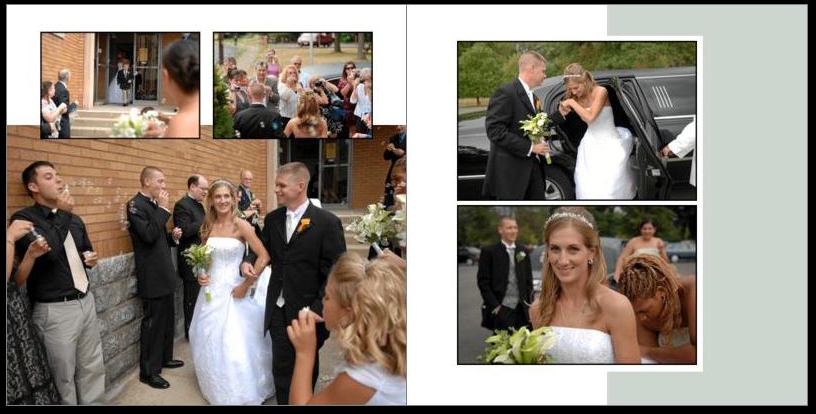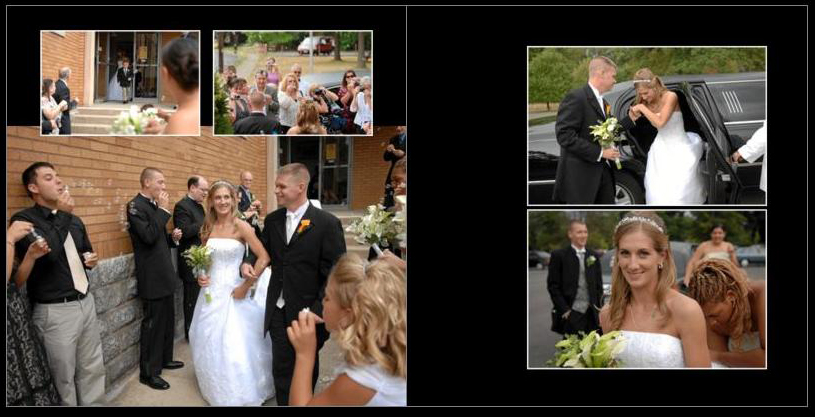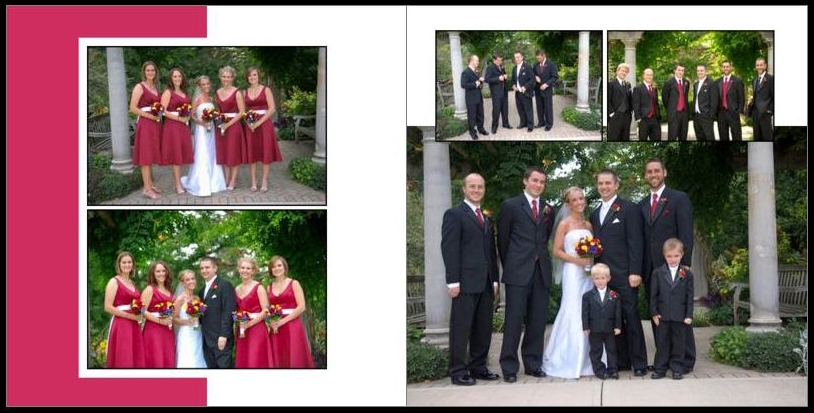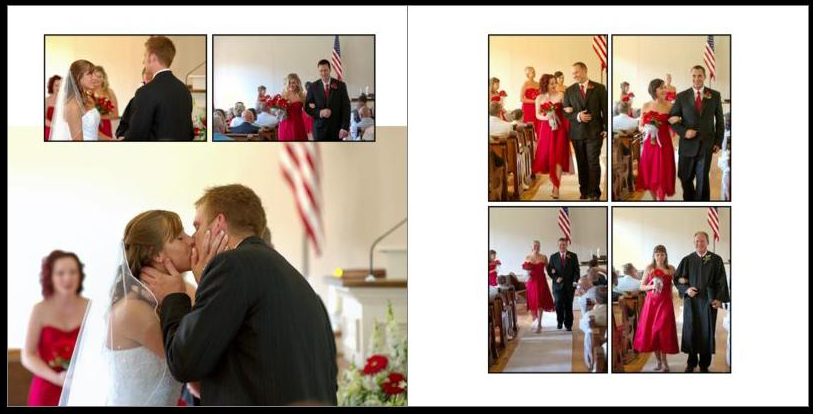 Cover Sides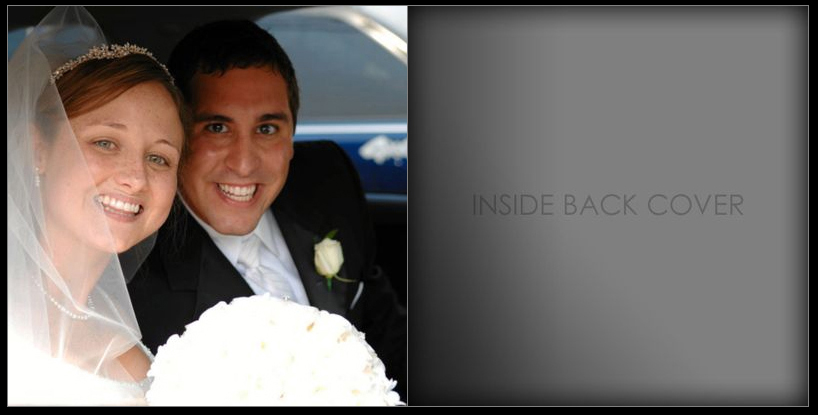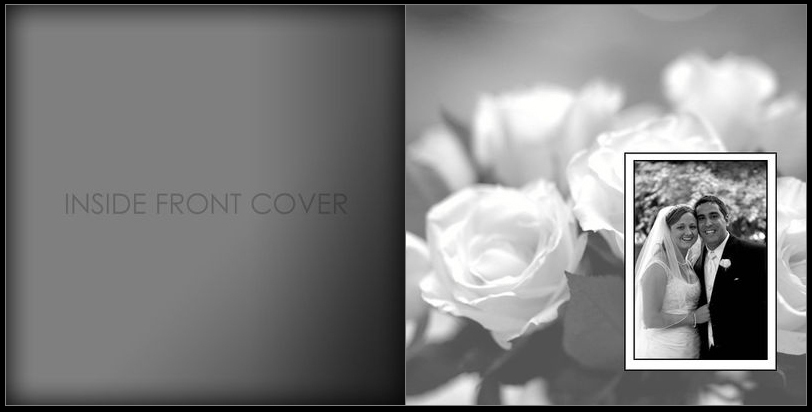 Additional Printed Products
A full range of professionally printed album products are available including brag books, companion albums, proof magazines and print binding.